Skip to product information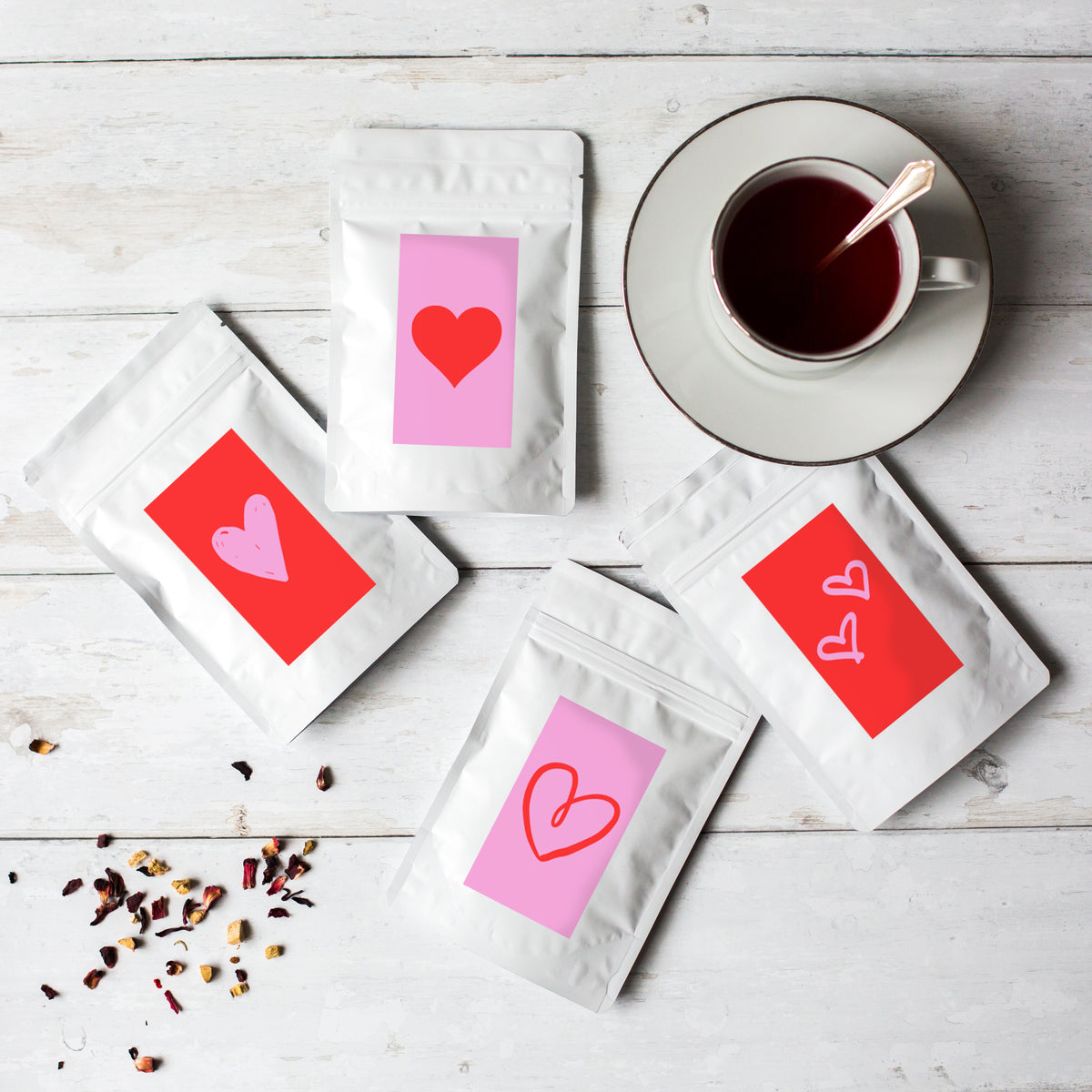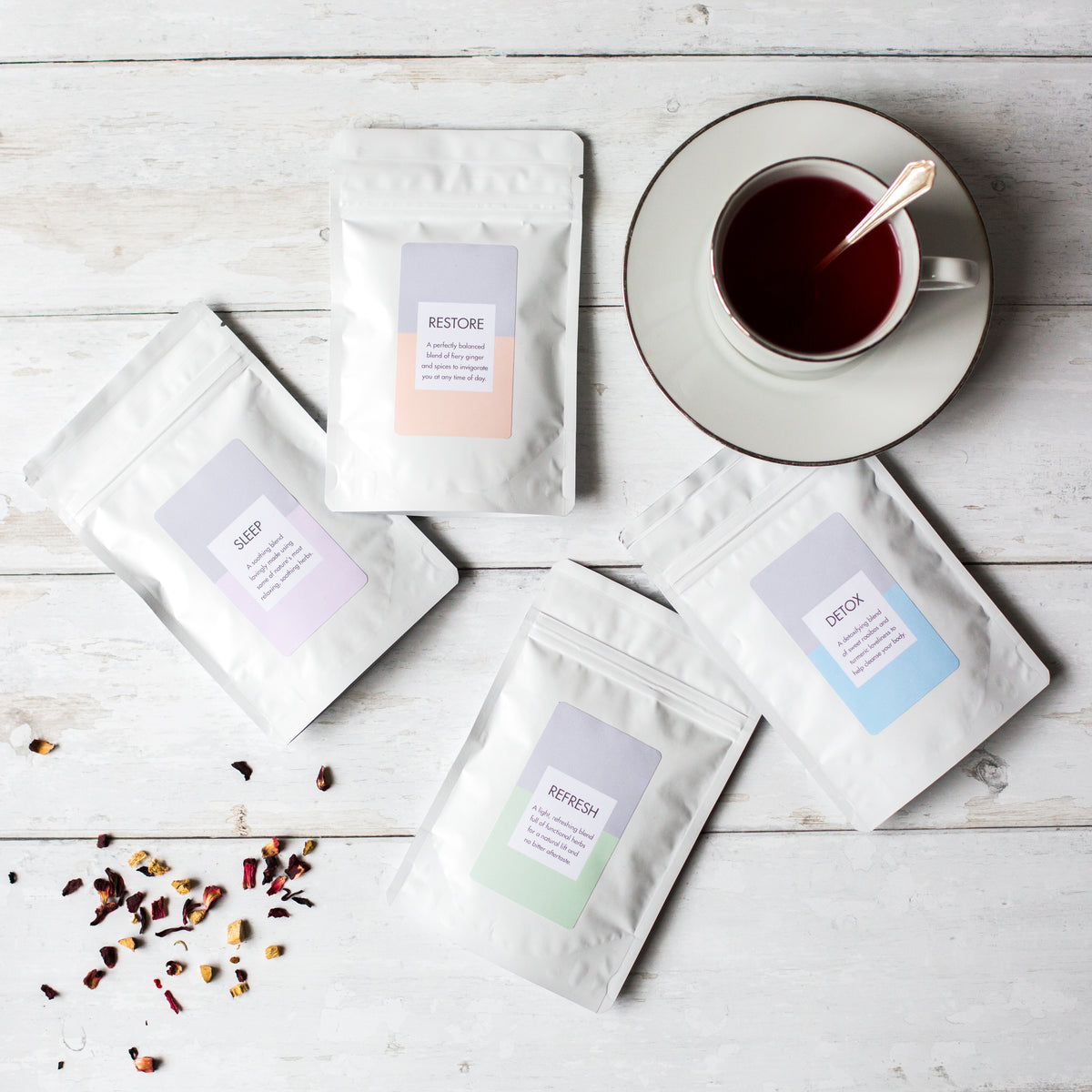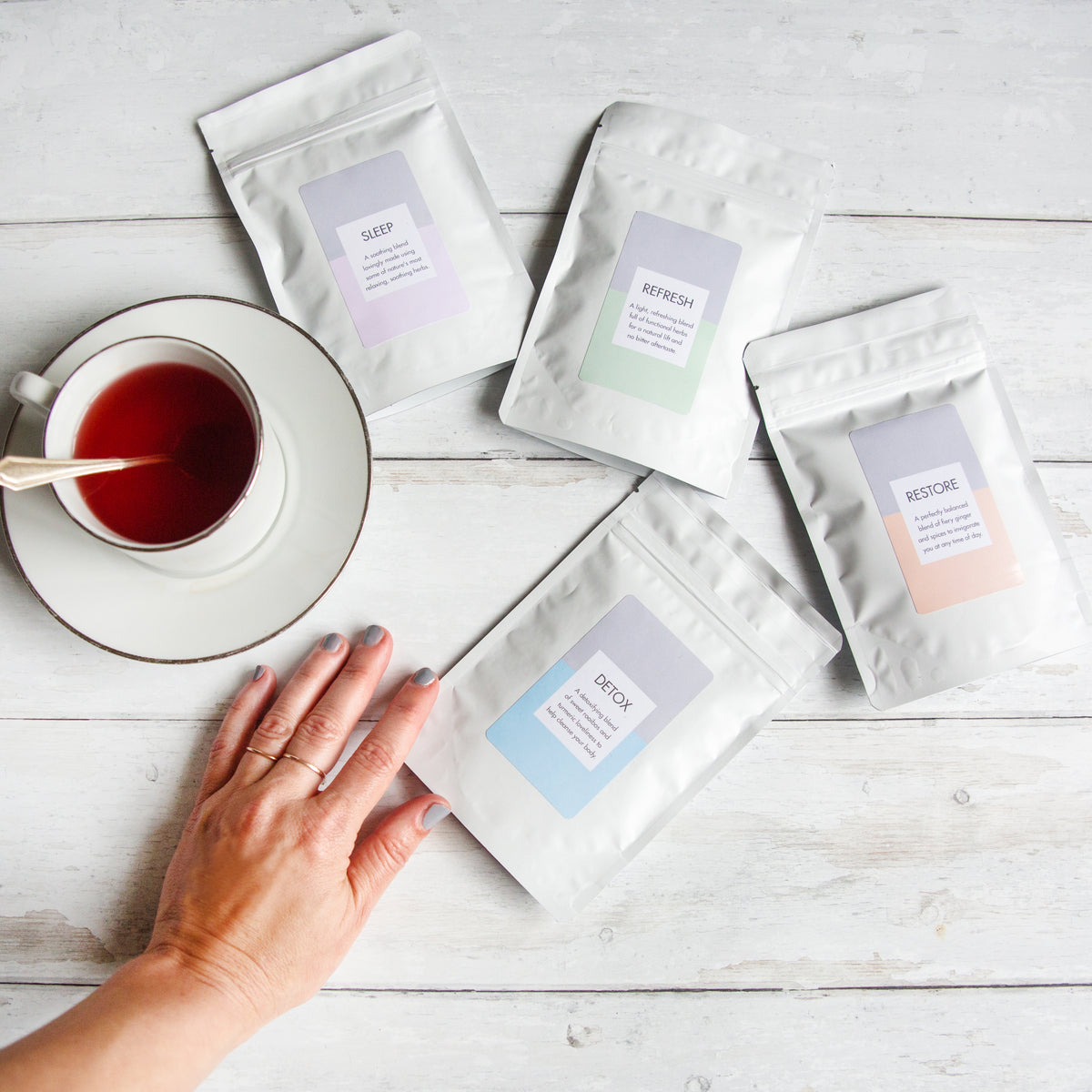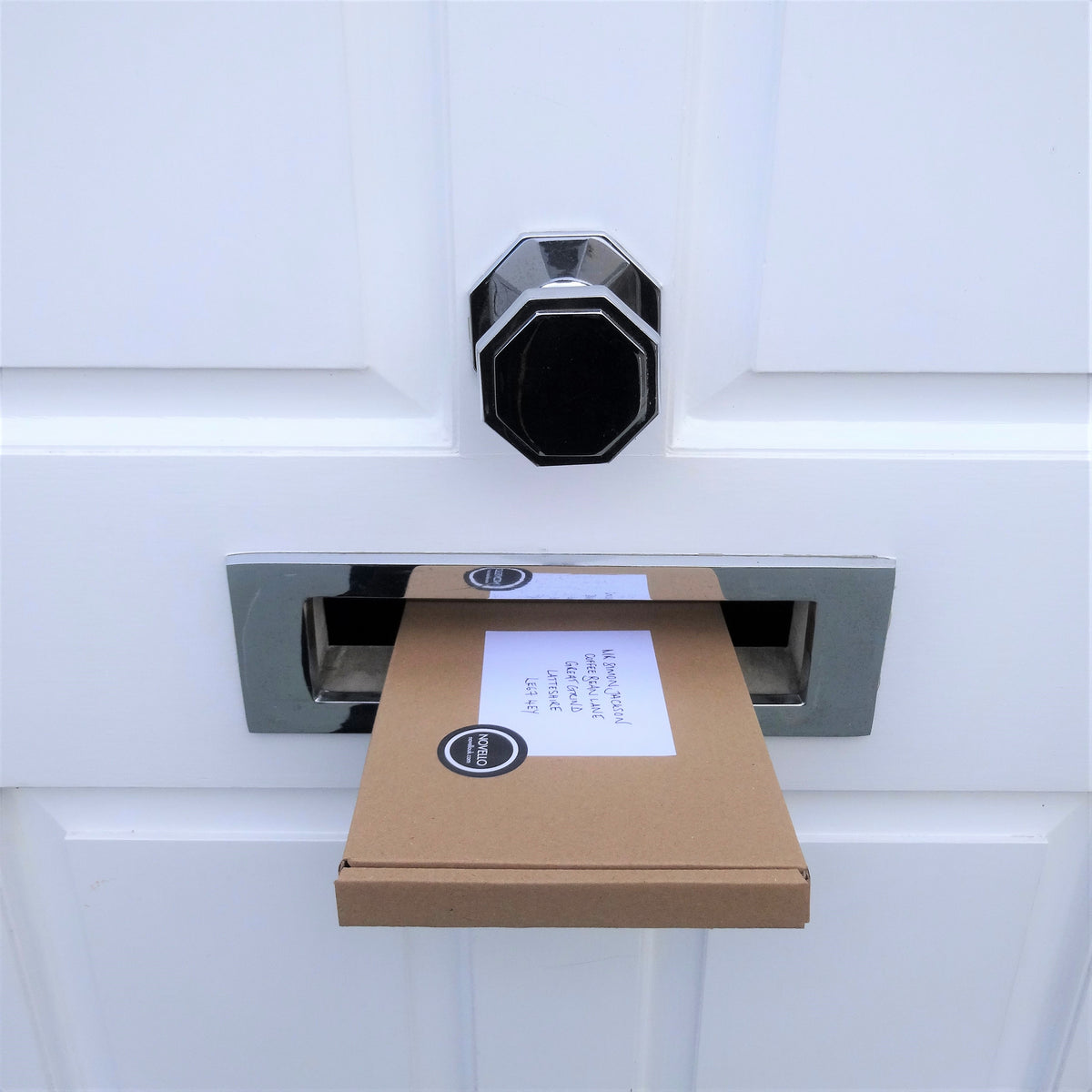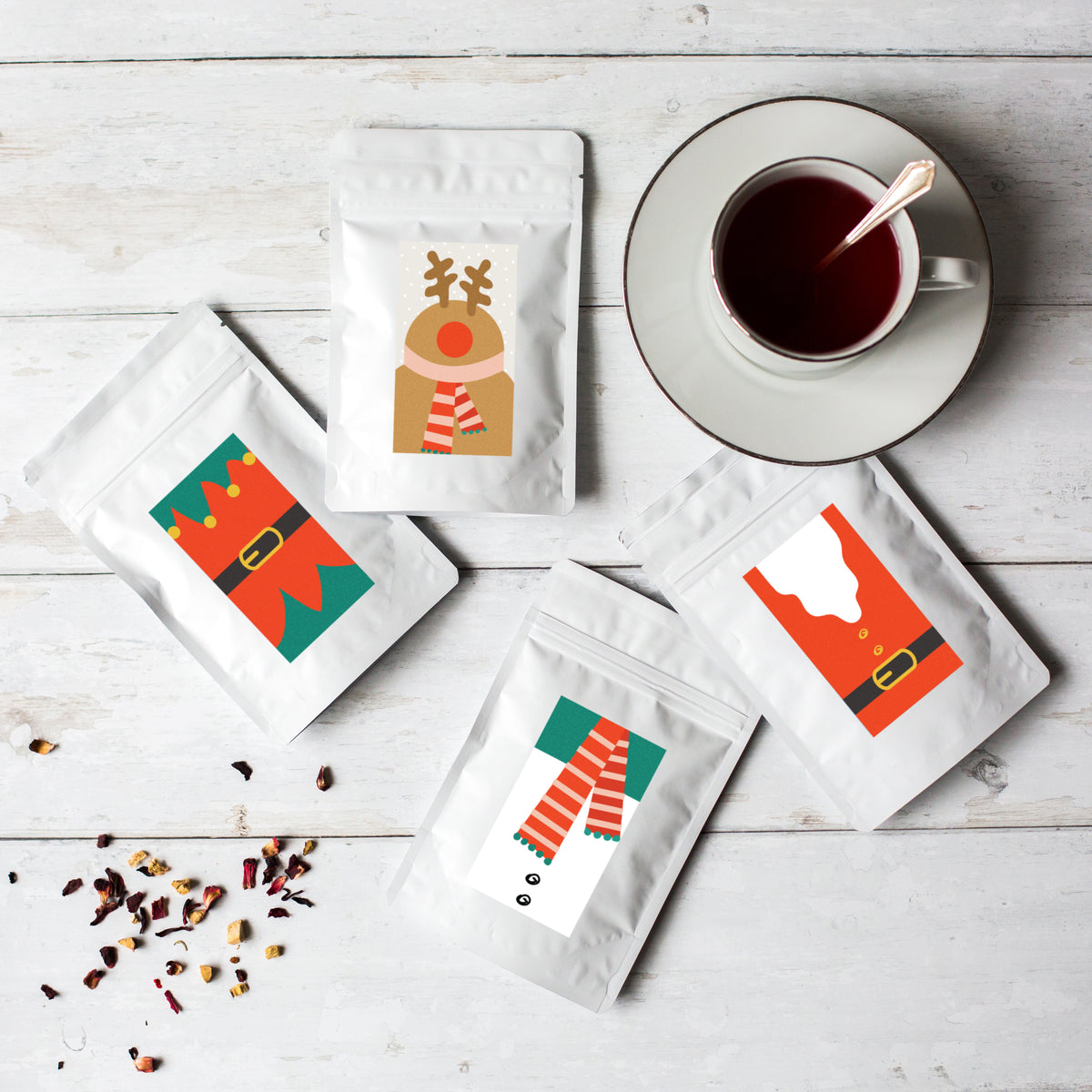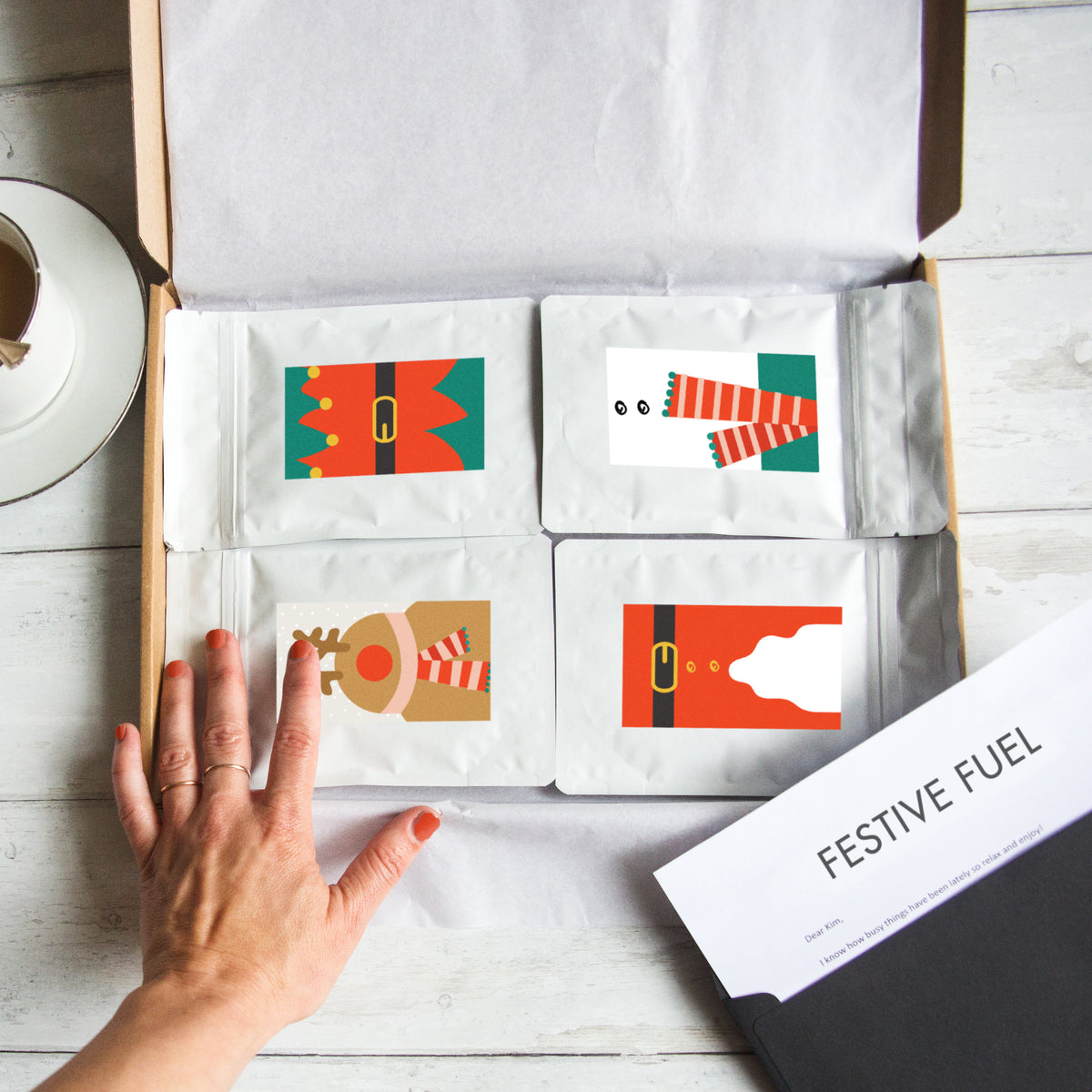 Loose Leaf Tea Selection Letterbox Gift
£9.99
A loose leaf tea explorer, taster gift pack filled with a selection of 4 delicious loose leaf teas and a personalised gift note.
Choose from christmas themed or pastel coloured packaging and then let us know what you'd like to include in your personalised gift note. You will need to let us know the title you require e.g. 'Press Pause Lucy' as well as the text for your gift note. You can have lots of fun crafting your message and can include an extra fun touch through adding a tea pun or tea related message, for example you could say 'Fa-brew-lous Mum' or 'You're Tearrific Mia' or 'Mugnificent Mum' or 'Alexis's Tea Tox' or 'Ria's Wake Cup' or 'Sam's Festive Fuel'.
This makes a fun gift for all tea lovers whether they are a mum, dad, sister, brother, grandparent, teacher, colleague, friend, husband, wife, partner or other special people in your life. It is a lovely birthday present, thank you or get well soon or thinking of you gift and it also makes a fun secret santa or stocking filler.
This item is packaged with ultra convenience in mind, within letterbox friendly packaging so that you don't have to wait in for the postman! You can post it direct to your recipient or to yourself, just make sure you enter the correct delivery address when you place your order.
MADE FROM:
We work hand in hand with our specialist tea blender to deliver loose leaf tea of the highest quality. For this gift, we have put together a selection of delicious teas; Sleep, Restore, Refresh and Detox which are each included within the pack in 40g quantities.Care: For optimum results, consume within three months of purchase and store in a cool, dry place.
Care: for optimum results, consume within three months and store in a cool, dry place.
Allergen information: these teas are packed in an environment that contains nuts.
Ingredients: on the back of each pack, you will find a full list of ingredients which are included below for reference.
1. Sleep Tea (ingredients: chamomile (64%), Rose Petals, Lemon Balm, Hops, Mallow Flowers, Valerian, Lavender)
2. Detox Tea (ingredients:Rooibos (50%), Dessicated Coconut, Turmeric, Ginger, Natural Flavouring)
3. Restore Tea (ingredients: Ginger (60%), Cinnamon, Liquorice, Lemon Verbena, Sarsaparilla)
4. Refresh Tea (ingredients: Chinese Sencha Green Tea (73%), Ginkgo Biloba, Gotu Kola, Siberian Ginseng, Sunflower Petals, Natural Flavouring)