Skip to product information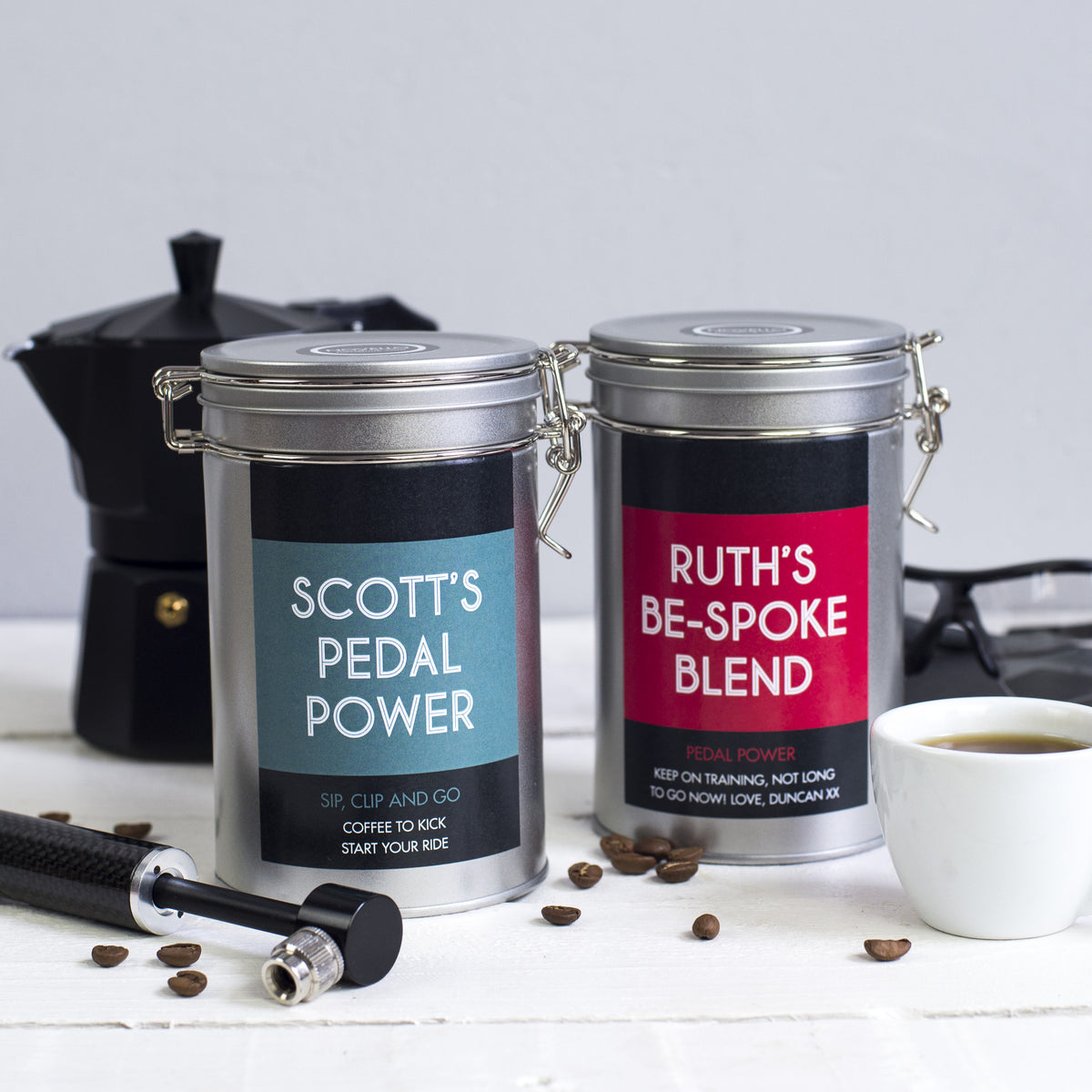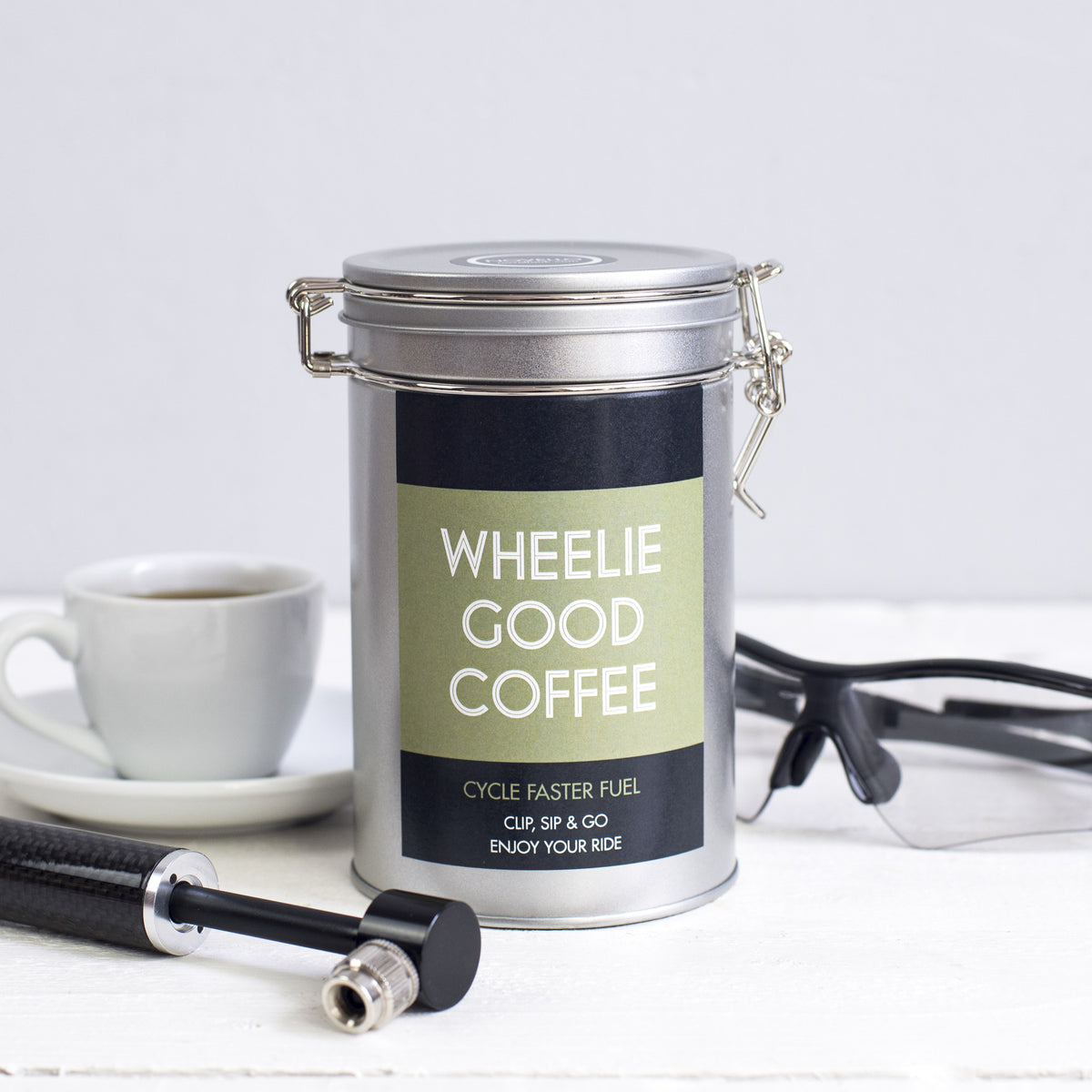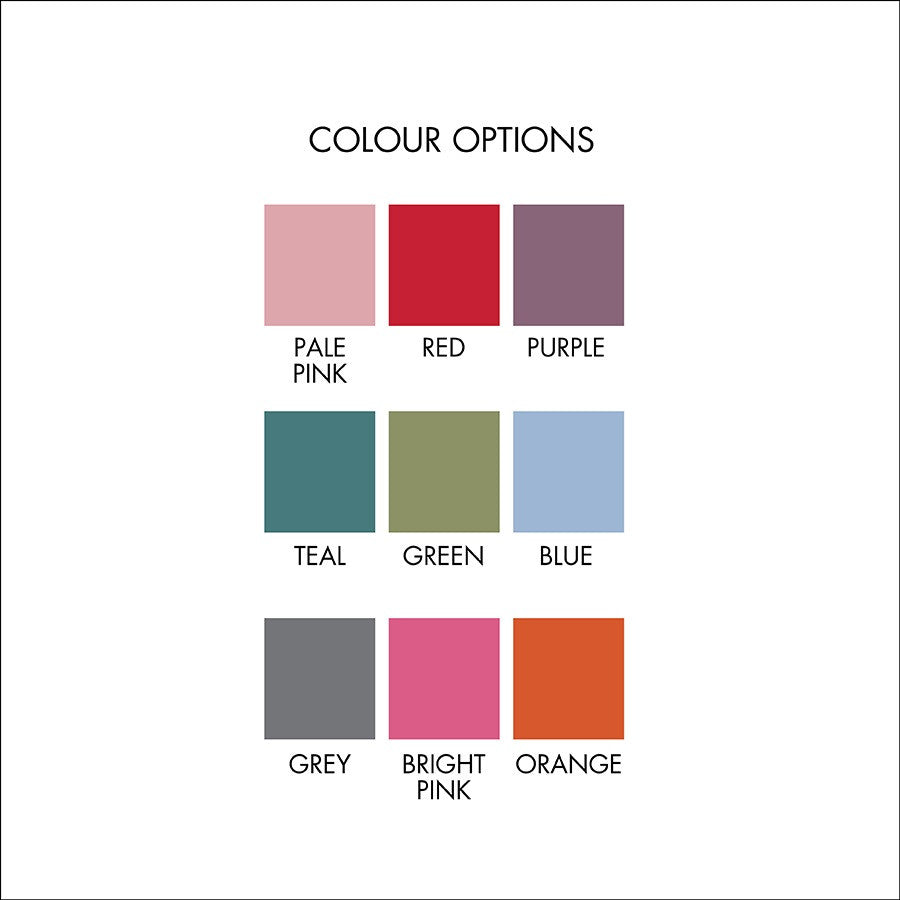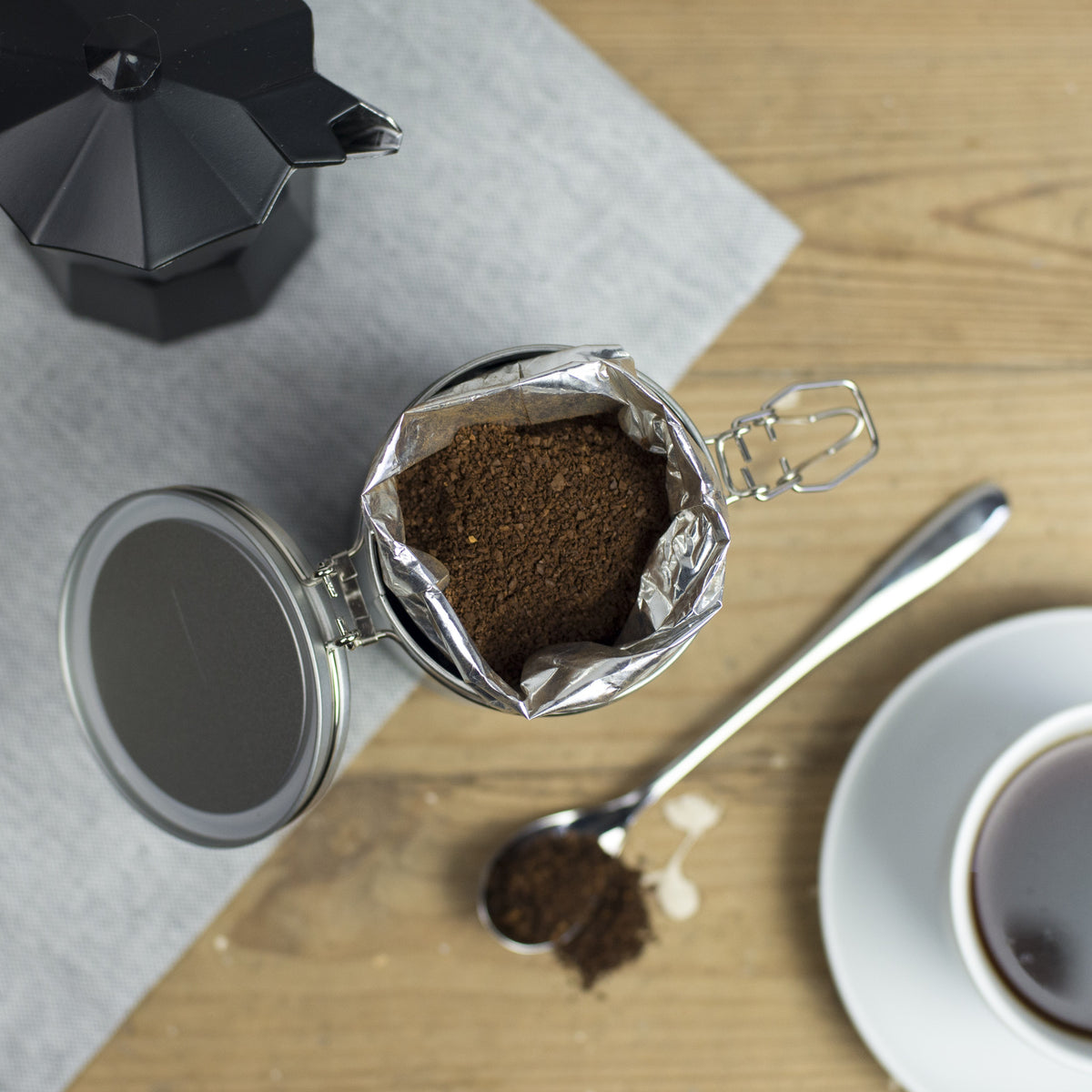 Cyclists Personalised Coffee Gift In Tin
£12.50
A novelty 'pedal power' personalised cyclists coffee gift; a tin filled with premium ground coffee. The perfect gift for a sports lover, especially bike-o-holics!
You can have lots of fun crafting your message and could choose a coffee related cycling pun such as 'Tom's Pedal Power', 'Kate's Be-Spoke Blend', 'Go Faster Fuel' or you could keep it simple and say 'Mike's Special Blend' or 'Dad's Survival Fuel'.
Made from:
The tin contains 150g of our most popular all round coffee which has been ground as an omni grind so that it is suitable for use in a cafetiere, V60 pour over, chemex, Aeropress or filter machine. It is packaged in a sealed bag to ensure maximum freshness. The bag is also recyclable. 
We also offer the option to add an additional, larger bag of coffee as part of your order. This could be a little extra for your lucky recipient or a treat to yourself if you are also a coffee drinker - whoever it is for, think of it as a delicious little bonus! You will see the option to 'add coffee' (or not) as part of your check out process.