Skip to product information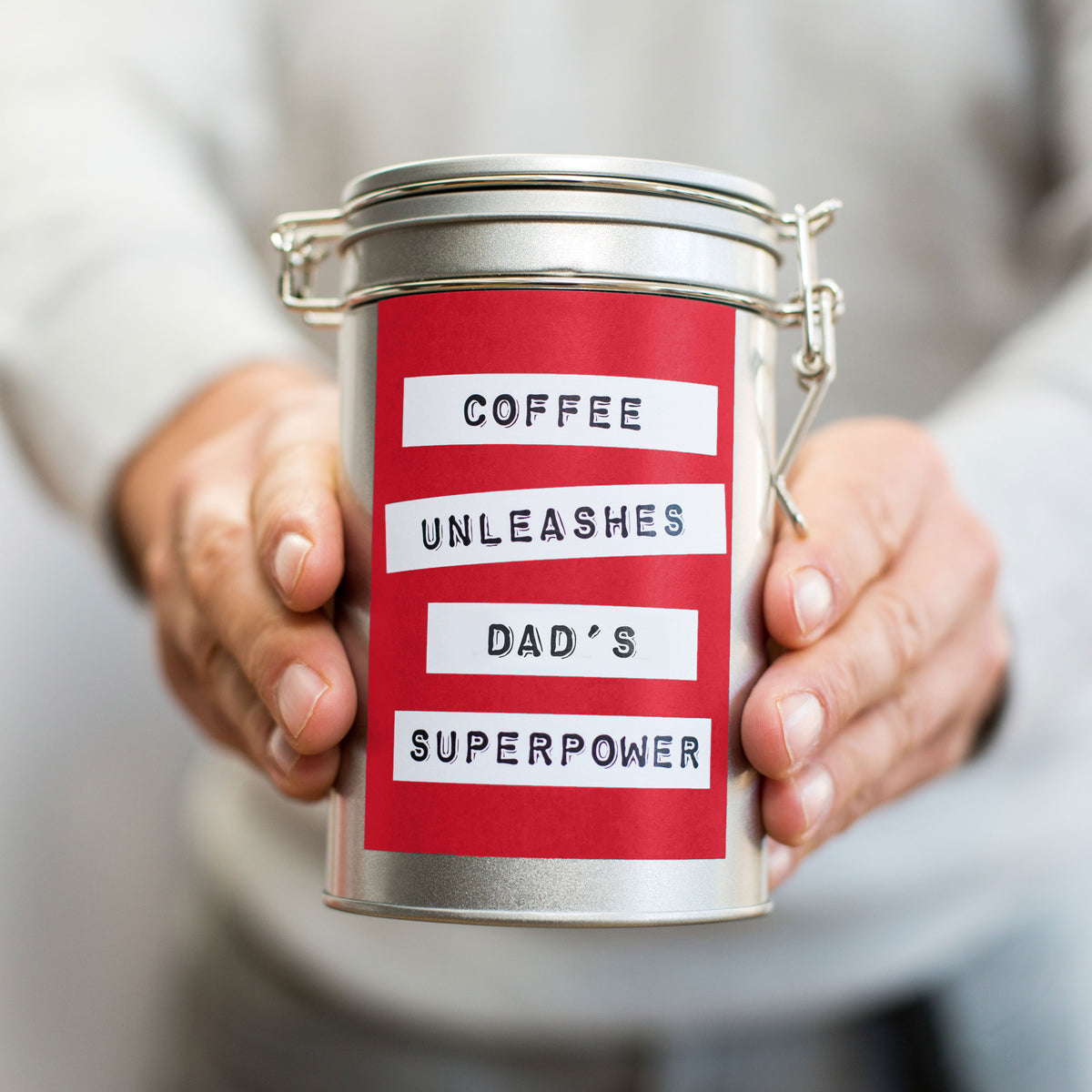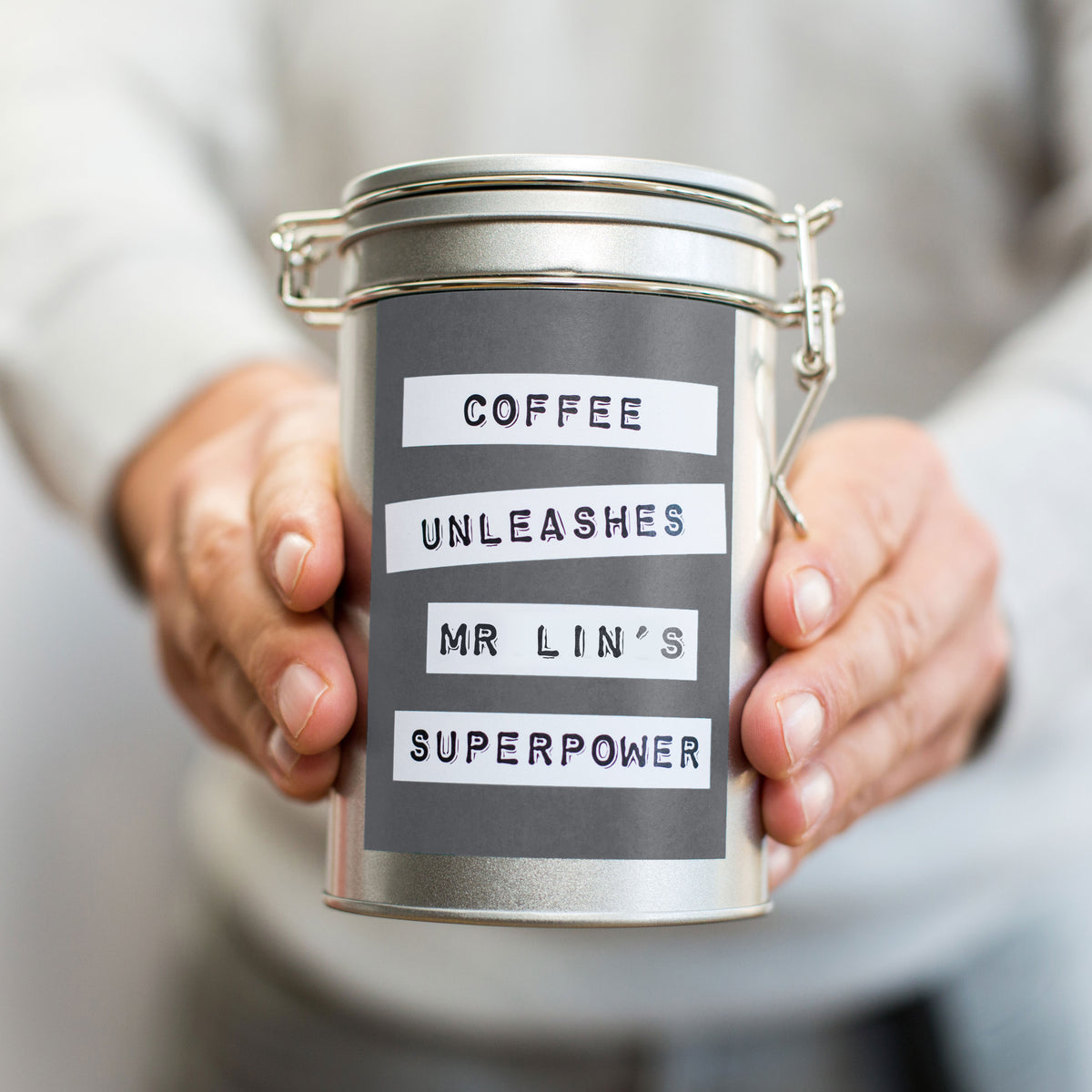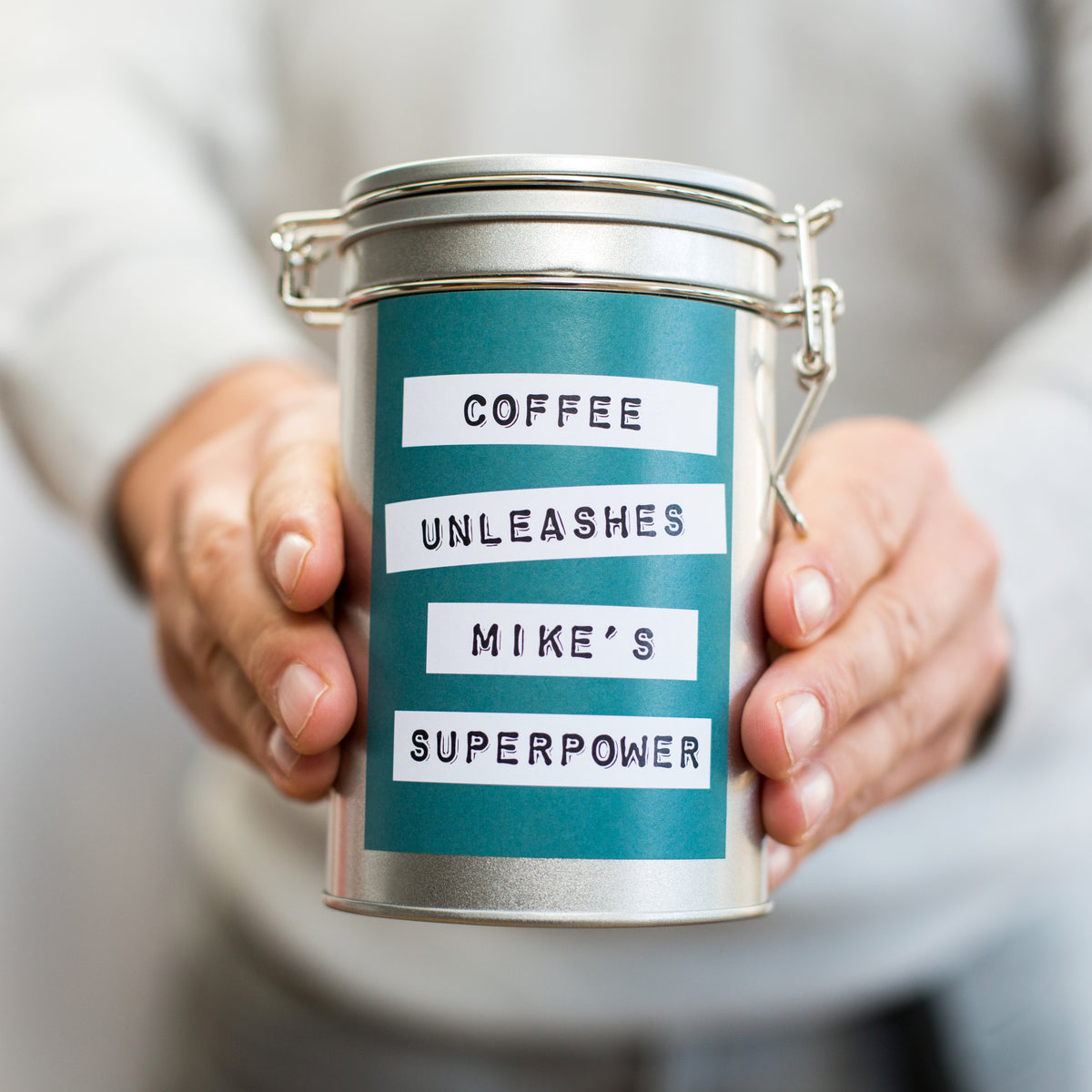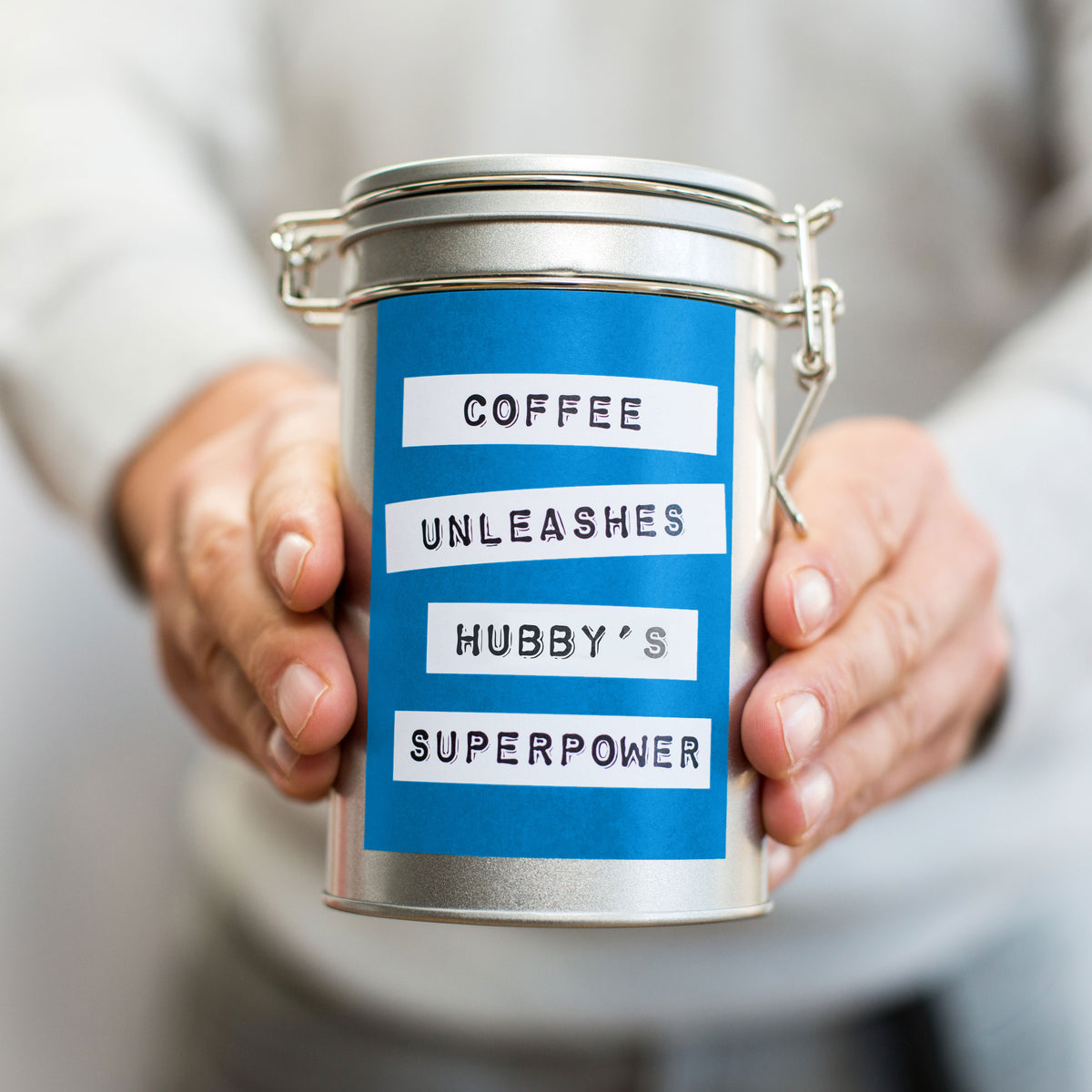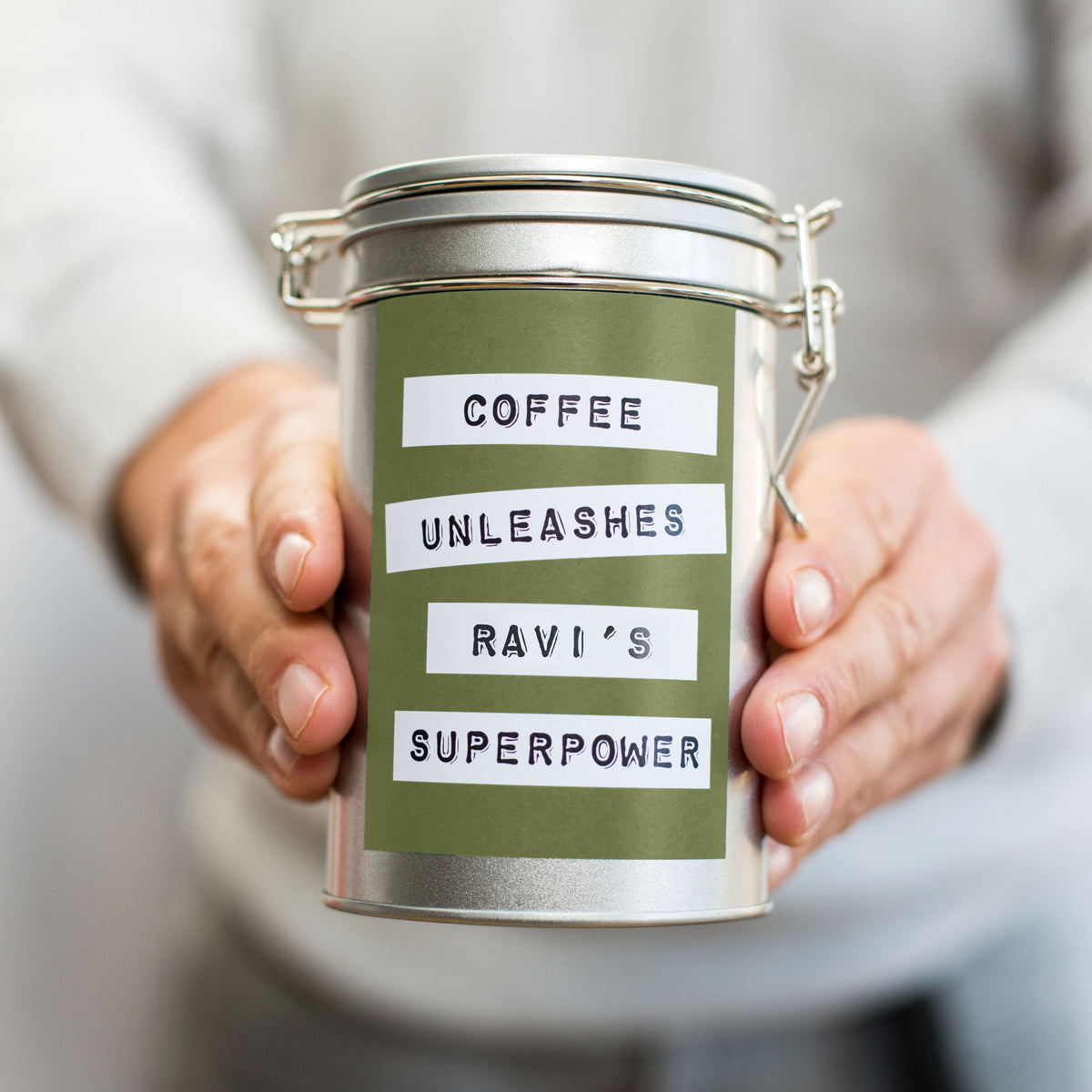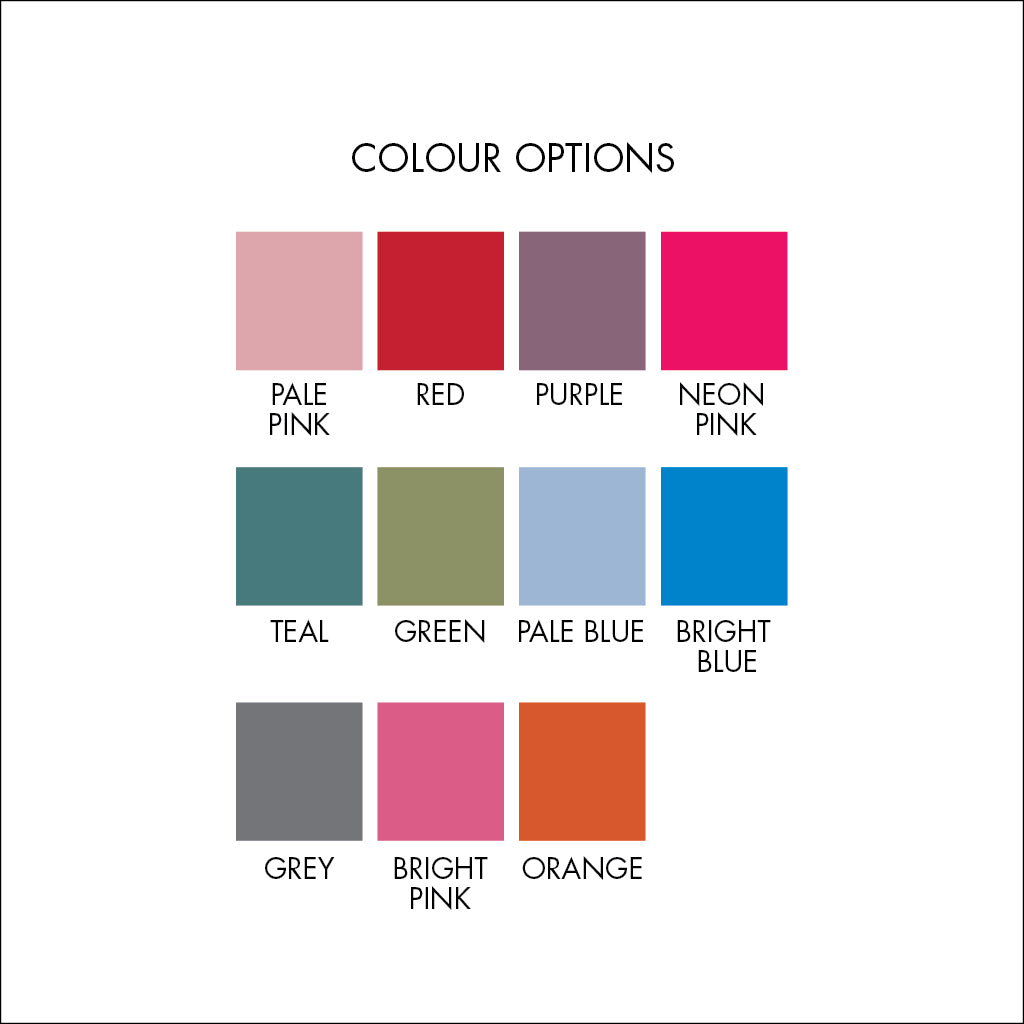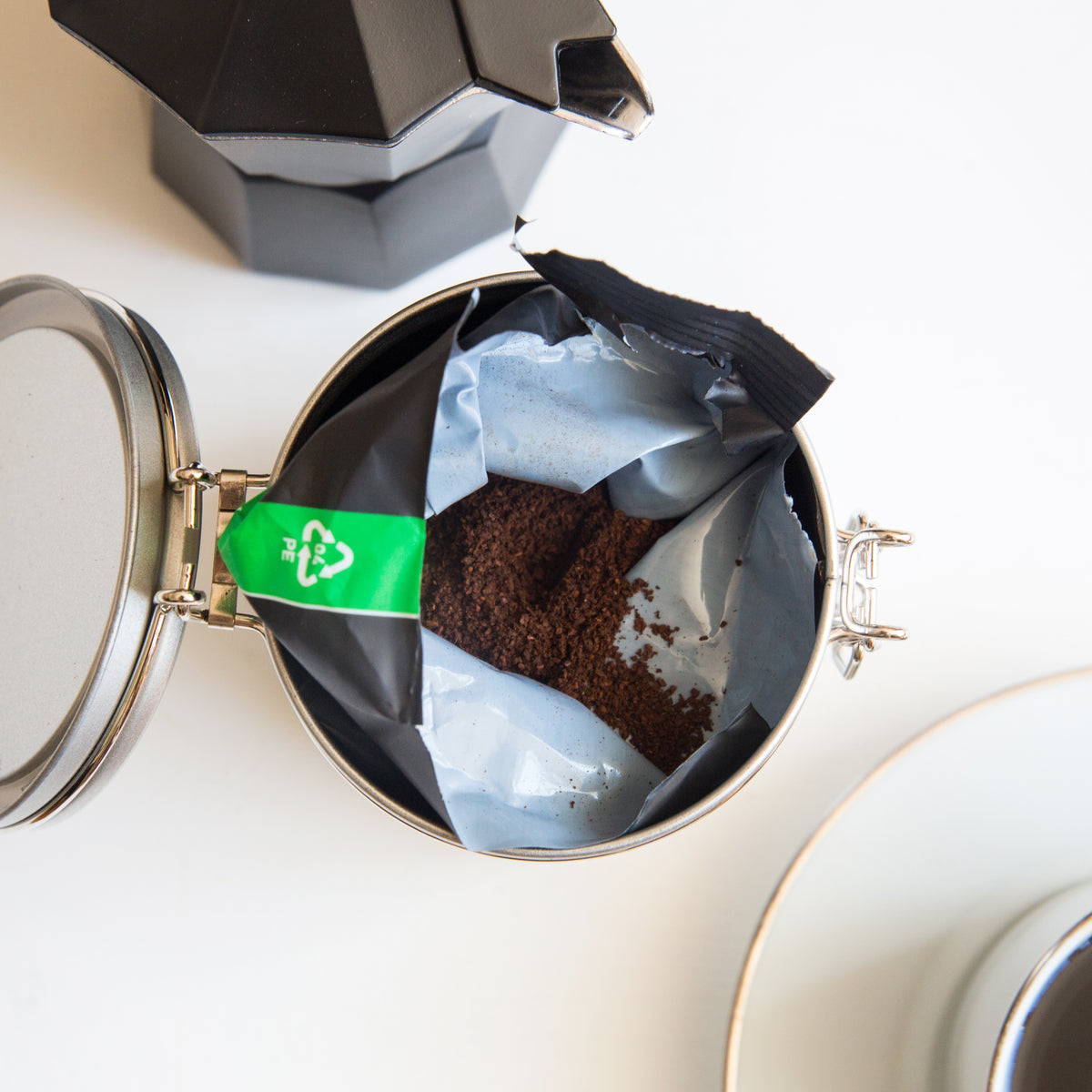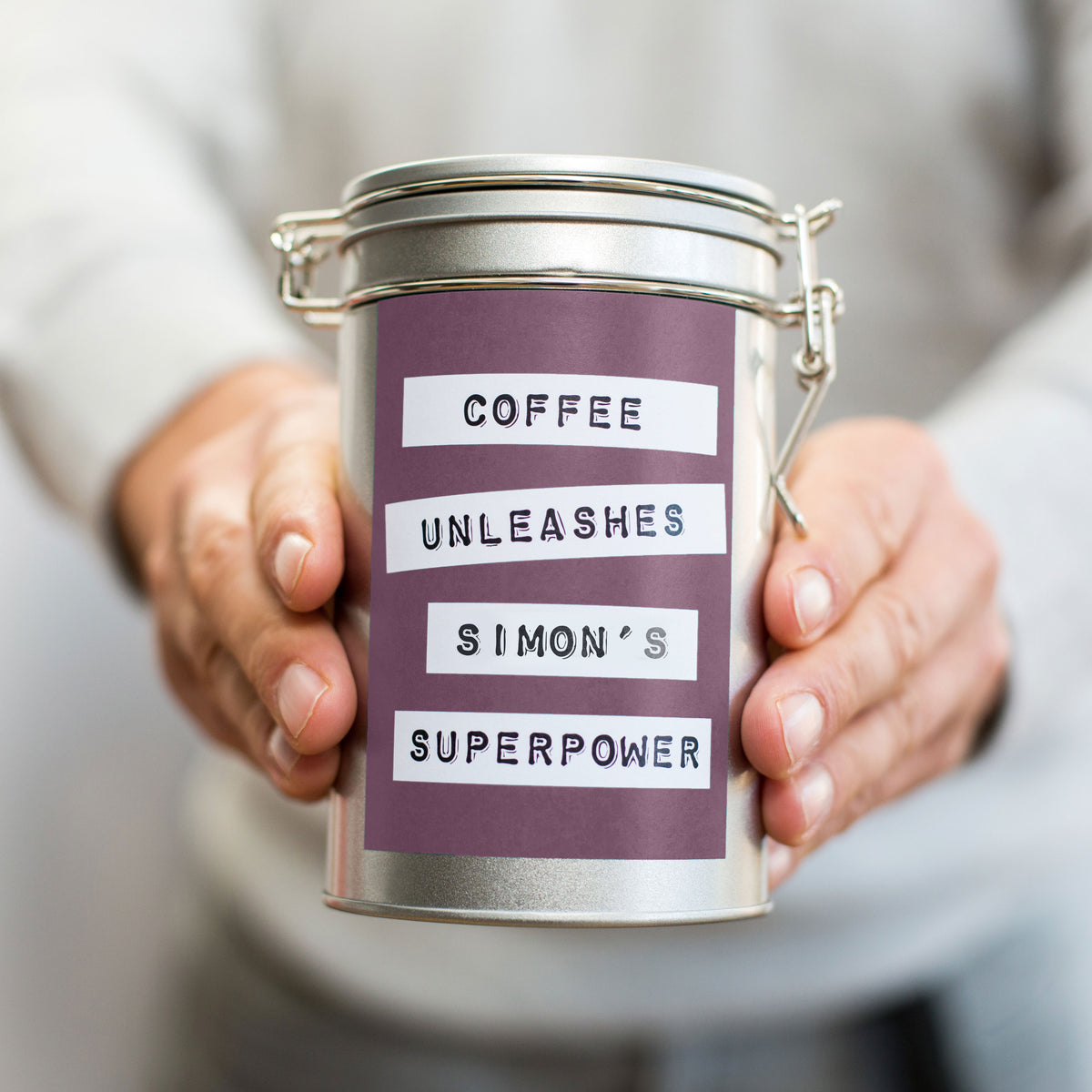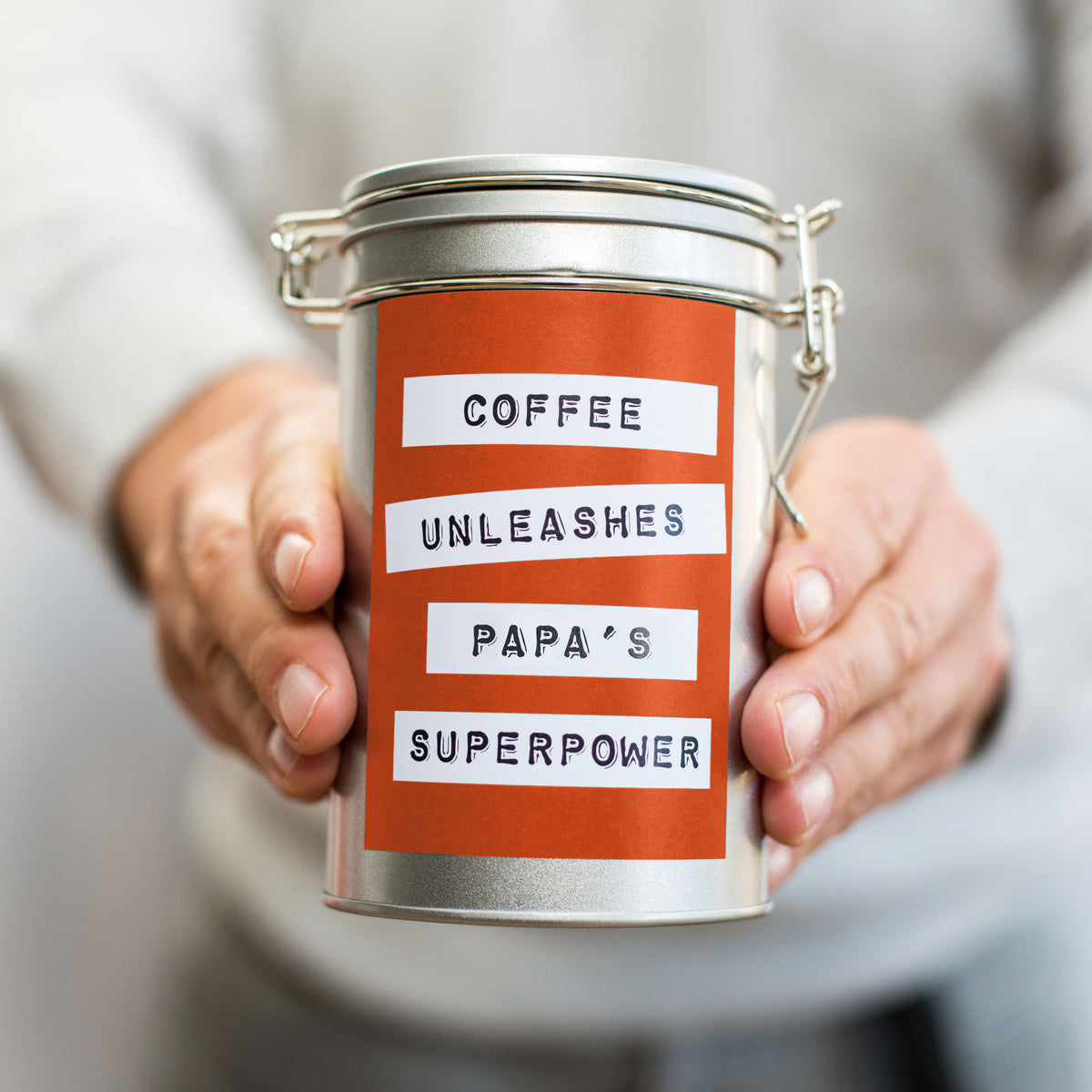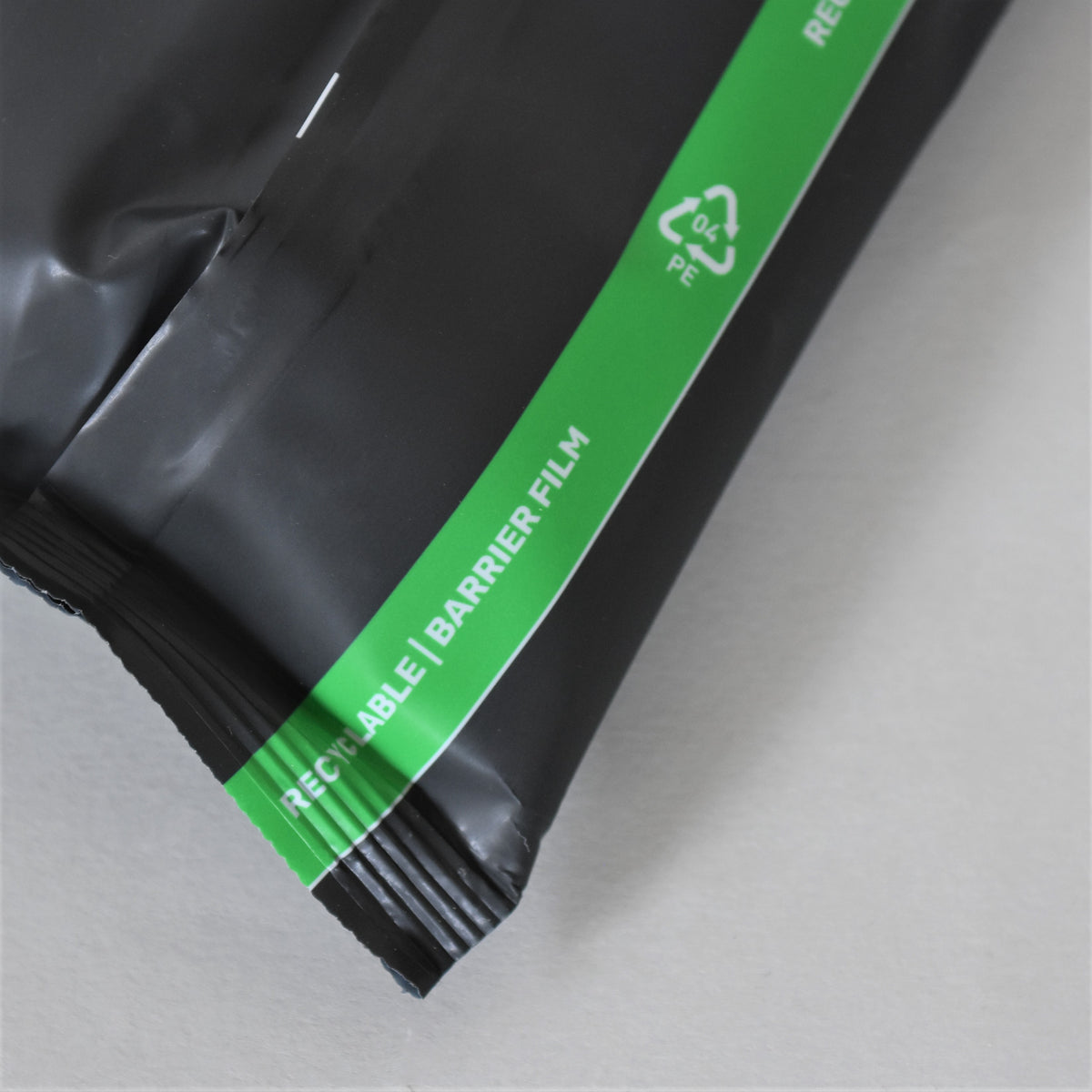 Superpower Personalised Coffee Gift In Tin
£12.50
A personalised coffee gift; 150g of delicious coffee packaged within a novelty tin which can be customised with your choice of name and colour.
It makes a brewtiful gift which is perfect gift for a birthday, an anniversary, a thank you, a teacher gift, a Christmas secret santa and many other special occasions.
MADE FROM:
The tin contains 150g of our most popular all round coffee which has been ground as an omni grind so that it is suitable for use in a cafetiere, V60 pour over, chemex, Aeropress or filter machine. It is packaged in a sealed bag to ensure maximum freshness. The bag is also recyclable. 
We also offer the option to add an additional, larger bag of coffee as part of your order. This could be a little extra for your lucky recipient or a treat to yourself if you are also a coffee drinker - whoever it is for, think of it as a delicious little bonus! You will see the option to 'add coffee' (or not) as part of your check out process.